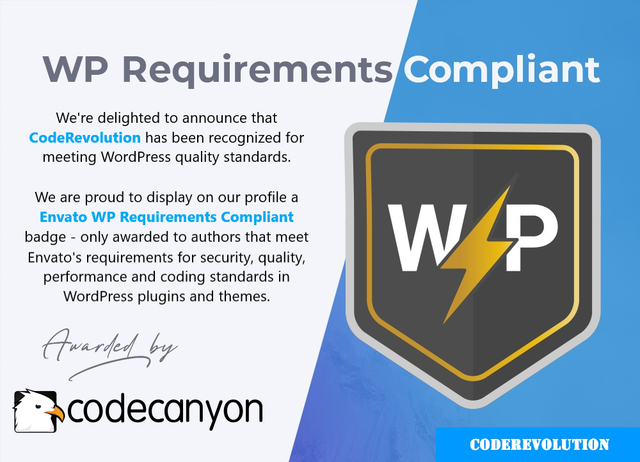 Obtenez des économies massives avec le Bundle WordPress exclusif Blog CrossPoster ! Explorez-le et profitez-en maintenant!
De quoi parle ce plugin ?
Blog CrossPoster WordPress Bundle de CodeRevolution est une puissante collection de plugins WordPress qui publient vers et DEPUIS les réseaux de blogs les plus populaires comme WordPress, Tumblr et Blogspot.
Avec cet article, vous bénéficiez d'une remise unique !
Notez que j'ajouterai également les futurs plugins WordPress qui entrent dans cette catégorie à ce bundle et si vous l'achetez maintenant, vous aurez également accès à tous mes futurs travaux dans cette catégorie (publication automatique vers et depuis les réseaux de blogs) sans aucun frais futur !
Pour le moment, les éléments inclus sont :

Besoin de soutien?
Veuillez consulter notre base de connaissances , elle peut avoir la réponse à votre question ou une solution à votre problème. Sinon, envoyez-moi un e-mail à [email protected] et je vous répondrai dès que possible.

Journal des modifications:
Date de sortie de la version 1.0 06-08-2017
 Sortie de la première version !
Date de sortie de la version 1.1 2017-10-18
 Ajout de 2 plugins : Mediumomatic Automatic Post Generator et Medium Auto Poster Plugin pour WordPress et Wpcomomatic WordPress.com To WordPress Automatic Cross-Poster Plugin pour WordPress
Date de sortie de la version 1.2 2019-04-19
 Dernières versions des plugins
Date de sortie de la version 1.3 16-01-2021
 Mise à jour de compatibilité PHP 8
Êtes-vous déjà client?
Si vous l'avez déjà acheté et que vous l'avez essayé, contactez-moi dans la section commentaires de l'article et donnez-moi vos commentaires, afin que je puisse en faire un meilleur article !
Tous les plugins sont WordPress 5.8 Testés !





Vous aimez notre travail et vous en voulez plus ? Découvrez ce pack de plugins !
Consultez également ce plugin MUST HAVE , pour ce bundle.